Under Floor Heating / Hot Water
Why Choose Under floor Heating?
Under floor heating (UFH) is a highly efficient form of space heating that is fast replacing the conventional heating systems in domestic and commercial buildings. UFH makes use of electric or hydronic (water) heating elements embedded beneath the floor surface to generate a soothing and comforting heat, that spreads evenly across the floor. We specialise in water based under floor heating systems either installed as part of a major refurbishment or new build project where the heating pipes are embedded into a floor screed or as a retro fit over floor system.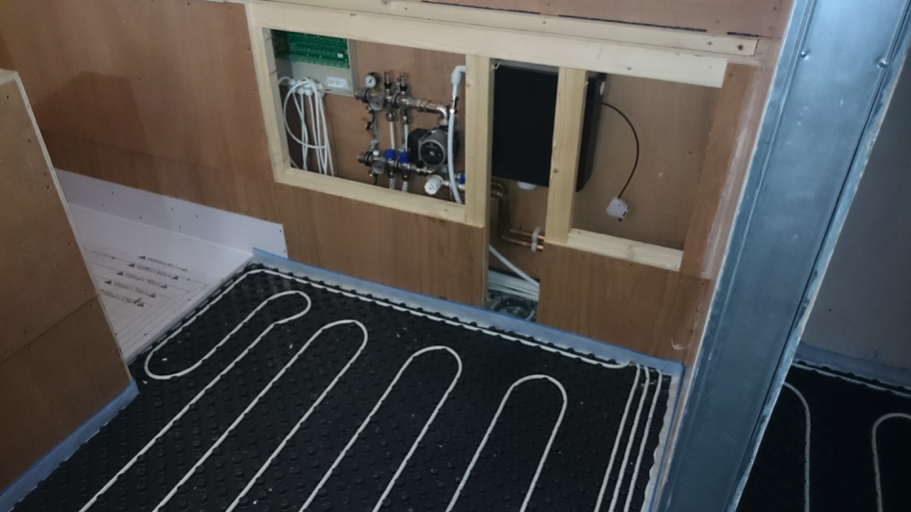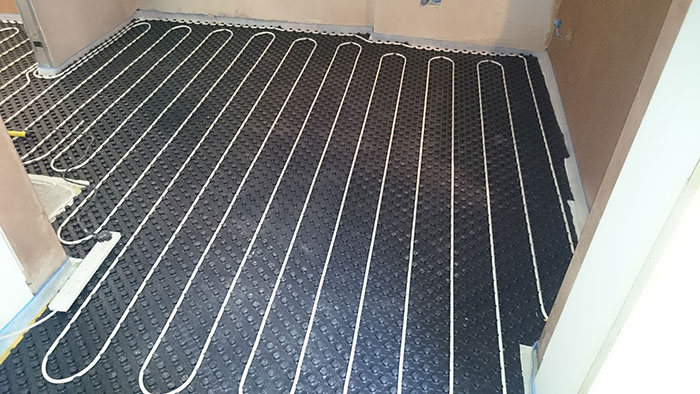 Retro Fit Over Floor Under Floor System
Hot Water
Where a system or regular boiler is installed there is a requirement for a hot water cylinder. It may be that the existing cylinder is still serviceable and this can be retained, or a new cylinder might be recommended.
Hot water is provided by taking heat from the boiler and pumping it through the heating system to the cylinder where the heat is transferred via the cylinders high efficiency heat exchange coils. The heated water is then stored ready for use by transferring it via taps and showers when required.
Depending on the age and condition of your existing cylinder we would advise you about the best option:  older non insulated cylinders tend to lose large amounts of heat plus will be effected by limescale build up which also reduces the efficiency hence re-heat times are slower.
We fit Worcester Greenstore unvented hot water cylinders which are designed to give performance improvements over traditional cylinders. Cylinders come in sizes ranging from 90 to 300 litres so you can be sure that there is a size to suit your requirements.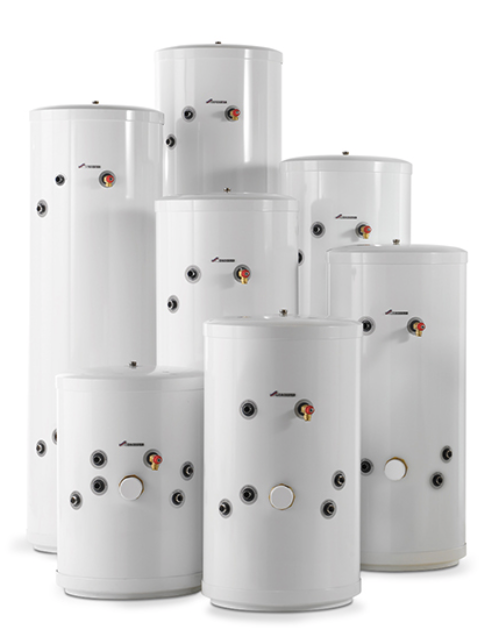 Solar Hot Water Cylinders
Solar compatable hot water cylinders are available with the Worcester Greenstore range and can be supplied as a replacement only or as part of a new solar installation (refer to solar hot water section).
These cylinders have two heating coils – one connected to the house heating system and the second coil connected to the solar panels on the roof.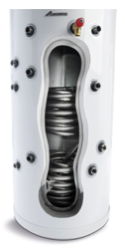 Electric Hot Water Cylinders
If the only energy source within a property is electricity then we can provide direct hot water cylinders (electric). Usually we supply Glenhill cylinders for this application either as a gravity or unvented installation format.